Designed for living
Triptych Bankside puts you at the heart of the cultural kaleidoscope that is the Southbank. Within walking distance of significant landmarks, destinations and transport connections, the capital's pulse is continually at your fingertips.
Walk the scenic route into the City of London via the famous Millennium Bridge, or enjoy a leisurely riverside stroll along the Southbank. Alternatively, three key transport hubs are within easy walking distance and offer seamless connectivity via bus, London Underground or National Rail.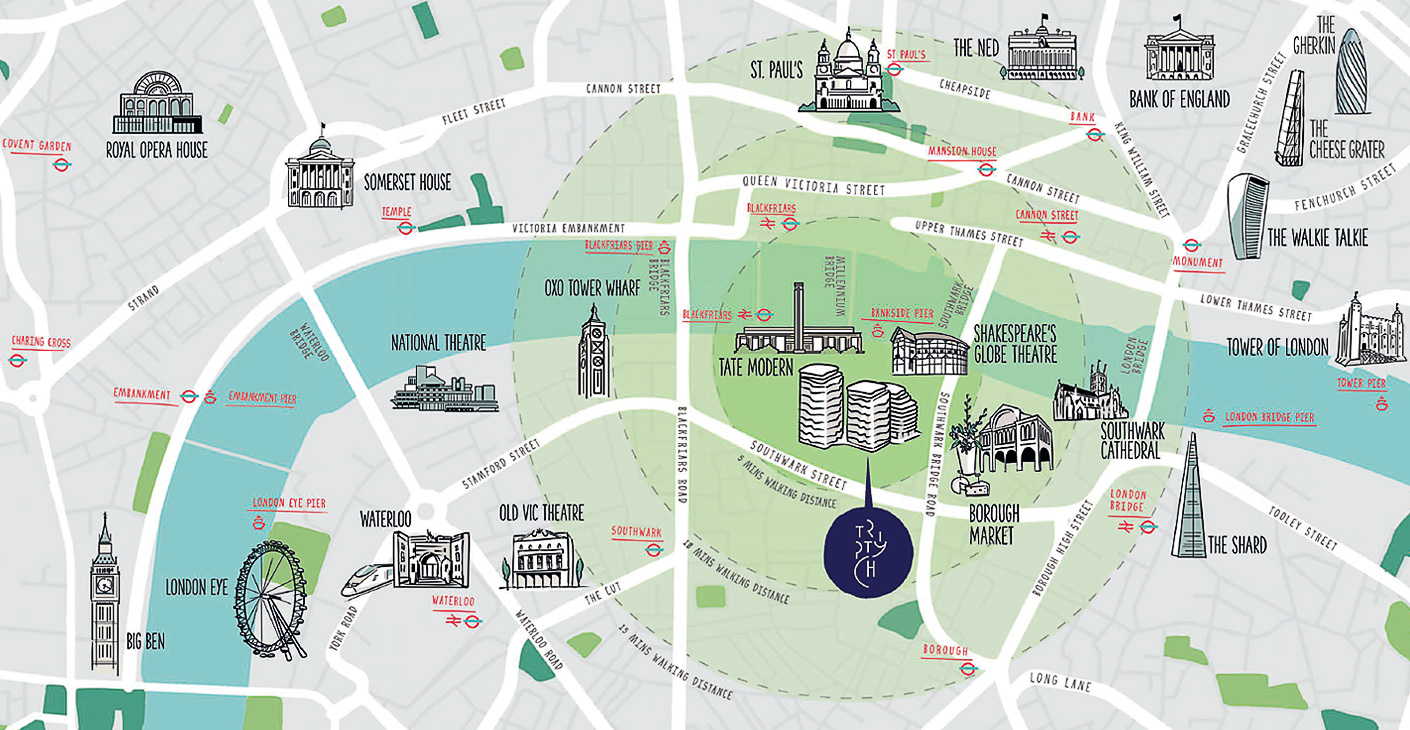 Culture, history & art
Triptych Bankside invites you to celebrate London's artistic, cultural and social scene. Immerse yourself in the rich history of this thriving area, filled with world-renowned landmarks and attractions.
The iconic Tate Modern and Shakespeare's Globe theatre are on your doorstep, while Somerset House and St Paul's Cathedral are just across the water, along with numerous galleries in the surrounding vicinity to inspire your artistic spirit.
Food & drink
A complete urban quarter, Triptych Bankside offers a selection of high-end retail and food providers, handpicked for individuality and originality.
Venture out and you will find the surrounding area is a gastronomic haven; from 31st floor dining at The Shard to numerous Michelin-Starred restaurants in the City of London. Alternatively, you can create your own culinary masterpieces with fresh organic produce from the celebrated Borough Market.